SHAVANO PARK
Shavano Park is an exclusive master planned community of high-end homes located in North Central San Antonio. Shavano Park encompasses an area of 1.8 miles, with very upscale subdivisions like Huntington, Shavano Creek, Willow Wood and Bentley Manor. Shavano Park is an independent city located within the boundaries of the city of San Antonio. As such, they have their own municipal offices and police department.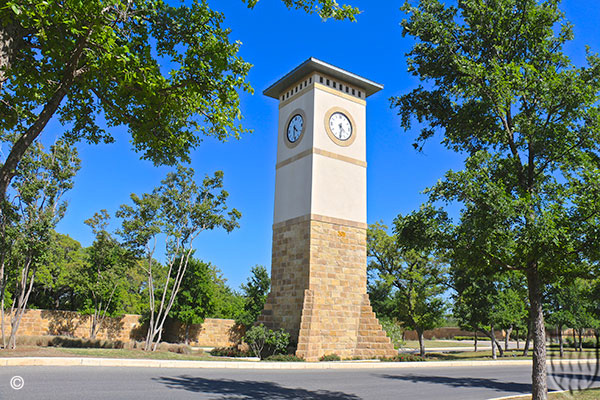 HUNTINGTON offers the perfect combination of luxurious homes and privacy. It is the most upscale estate community in Shavano Park, with all the exclusivity, serenity and peace-of-mind living in Huntington has become known for. Amenities include: very private and secluded, only 142 grand estate home sites, gated community with guard house , exclusive Huntington custom builders designs, architecturally controlled building program, uniform individual mailboxes, ornamental decorative street lights and signage. Homeowners association maintains common grounds and facilities.
This community is located just off Loop 1604 between IH-10 and route 281, 20 minutes from downtown San Antonio and only 15 minutes from the Medical Center.
THE SHAVANO CREEK neighborhood in Shavano Park is a gorgeous, tree filled area with beautiful custom homes on large lots. What really sets this neighborhood apart is the landscaping. Owners of the homes in Shavano Creek seem to take great pride in their lawns and landscaping and a drive through the neighborhood only serves to reinforce that thought. The homes in Shavano Creek come in a range of styles and types of architecture.
It is extremely well located with easy access to most major employers as well as military bases, the best shopping at the Shops at La Cantera and the Rim. Bordered by Huebner and Lockhill-Selma, the community is situated close to 1604. Shavano Park is located just 20 minutes away from downtown and San Antonio Riverwalk.
SCHOOLS
Shavano Creek and Huntington are serviced by the highly acclaimed schools of Northside Independent School District. It is also a very easy drive to the best private schools in the area. For an updated list of schools and information of the schools boundaries you may visit Northside ISD website www.nisd.net
---

Best Neighborhoods in San Antonio - SHAVANO PARK -

Best Luxury Homes for Sale in San Antonio - SHAVANO PARK -

Best Gated Communities in San Antonio - SHAVANO PARK -

Best NorthCentral RealEstate San Antonio - SHAVANO PARK -

Best Homes for Sale in San Antonio - SHAVANO PARK -

Best Garden Homes for Sale in San Antonio - SHAVANO PARK -