Strong Economy
San Antonio has one of the most robust economies in the country. This is due to a diverse industry base; Aerospace, Financial Services, Government and Military, Health Care & Bioscience, Hospitality & Entertainment, Information Technology, Manufacturing and Telecommunications.
Today San Antonio is viewed as a city of steady growth and tremendous investment opportunities, both nationally and globally. A highly qualified, educated workforce and unmatched cultural mix also position San Antonio as a hot spot for international business.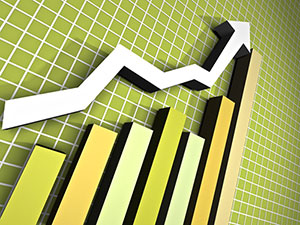 San Antonio economy leading the way, ranks # 3 in Texas & # 11 in the Nation, American City Business Journals. San Antonio receives Highest Business Accolades from Forbes, Bloomberg*

One of the best US Housing Markets, Forbes.
San Antonio listed among America's Fastest Growing Cities, Forbes.

Ranks # 13 in Forbes "Best Places for Business and Careers"

Ranks # 9 in Forbes Happiest Cities for Jobs.

Ranks # 1 Performing City in 2011, Milken Institute.

San Antonio ranks in Best Cities for Job Seekers, NerdWallet.

Brookings Survey ranks San Antonio one of the fastest recovering US Metros.

America's Best Cities for Young Adults.

10 Best US Cities to Retire In, Wall Street Journal, Market Watch.
COST OF LIVING
San Antonio provides "QUALITY OF LIFE" with an excellent business climate and affordable lifestyle. San Antonio's cost of living continues to rank among the lowest of U.S. cities, particularly among large metropolitan areas.
LOCATION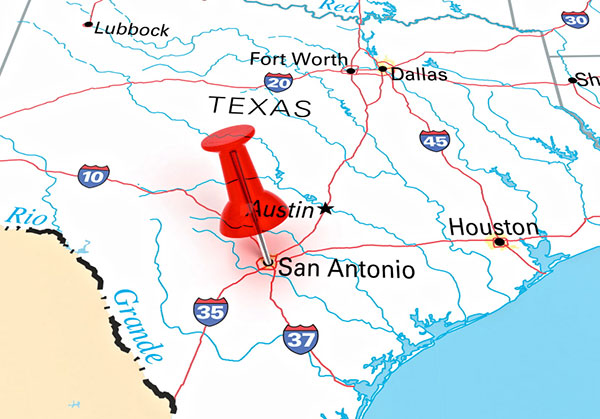 Its unique geographical position connects the east and west coasts, Canada, Mexico, Central and South America. Interstate highways connect San Antonio to the major Texas population centers and to primary border crossing points into Mexico including Laredo, Del Rio, Eagle Pass and the ports at Corpus Christi and Houston. Because of this combination of ideal location and quality infrastructure, more than 50 percent of the total goods flowing between the U.S. and Mexico travel through San Antonio before reaching their final destination.
San Antonio is a key reason why Texas is doing so well during this recession. Forbes recognized the city as one of the country's most recession-proof cities in 2008. The Brookings Institution also named San Antonio one of the strongest-performing economies among the 100 largest metropolitan areas in the nation and #1 in overall performance based on employment and unemployment levels.
TRADE
Texas stands out as a national leader in world trade. It has led the United States in international trade for more than six consecutive years – and without a doubt, San Antonio's thriving economy and workforce have a lot to do with this economic success.
According to U.S. Department of Commerce statistics, Mexico and Canada are the leading export markets for San Antonio metropolitan-area firms, with exports totaling $989 million and $980 million, respectively.
San Antonio's international trade success is in part due to its STRATEGIC GEOGRAPHIC LOCATION. The city appeals to companies in Asia, Europe and South America that wish to establish a platform for their business in North America.
SAN ANTONIO RECEIVES HIGHEST BUSINESS ACCOLADES FROM FORBES, BLOOMBERG.
San Antonio, a city that is no stranger to economic success, has once again been recognized for its increasingly attractive business climate. According to the Forbes "Best and Worst U.S. Cities for Business 2013" list, San Antonio received an "A+" grade that was only given to four other American cities out of the 18 that were mentioned. San Antonio was also named as a Top 12 American Boomtown by Bloomberg, noting the city's 10.26 percent change in population and GDP compound annual growth of 1.47 percent.
---

www.SanAntonioExceptionalHomes.com

www.CasasenVentaenSanAntonioTexas.com