Testimonials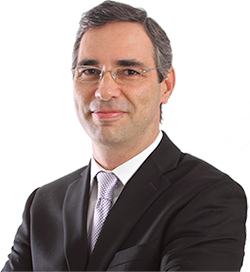 IF YOU ARE THINKING OF SELLING OR BUYING A HOME IN SAN ANTONIO, I WOULD WELCOME THE OPPORTUNITY TO BE
INTERVIEWED TO SHOW YOU WHAT I CAN DO FOR YOU.
"MY GOAL IS TO HELP YOU ACHIEVE YOUR GOALS."
SINCERELY
ANDRES LAFUENTE / BROKER-ASSOCIATE
---
"We would not have gotten our house without your help. We love our house and the amazing POOL !! Our experience with Andres was great. Personal attention, help with the many details of making an offer and staying with buyer through the process of paperwork once the offer has been accepted. It is clear that you all enjoy social interaction and clearly you have excellent client service skills. When it's time to sell we will call you!!"

Highly likely to recommend


Brett Haggerty / Txdot - Engineer
---
"Desde el momento de contactar con Andrés para que nos mostrara propiedades para invertir en San Antonio ya nos pareció un profesional resolutivo y servicial. Cuando lo conocimos personalmente pudimos, además, disfrutar de su trato amable y cercano. Debido a su amplio conocimiento del mercado y su excelente capacidad de entender nuestras necesidades, se ha convertido en nuestro mejor asesor inmobiliario. Siempre recomendaré a Andrés para hacer inversiones en San Antonio."

Highly likely to recommend
Jorge Durán Santa Cruz / Inversor y Arquitecto
---
" My wife and I just bought our dream house thanks to Andres. We are from out of town and just moved in to San Antonio, so we not only needed a realtor but also someone who could advise us on the characteristics of the different neighborhoods, the schools, the advantages and disadvantages of the different homes and even the closing documents and requirements; that person was Andres. Andres did a terrific job searching for homes according to our specific needs and requests, and his vast knowledge of the community and the real estate market, made life easy for us. Had I need to look for another house in the San Antonio area, I would definitely work with Andres again."

Highly likely to recommend

Armando and Nieves Sanudo / Foreign Counsel Burleson LLP
---
"Andres represented us in acquiring our new home and his negotiating skills were important not only in getting a good price from the seller but also in minimizing the closing costs. We will use Andres again and we recommend him highly".

Highly likely to recommend

Bruce and Kathryn Fleming / Vice President Tesoro, Mergers and Acquisitions
---

" Andres helped us with the successful sale of our house. He was indispensable with his help to asses our needs, for a very real evaluation to arrive at a selling price and the "staging" of our house with photos for website review as well as for showings. He helped assess the multiple offers we received and reviewed the pros and cons of each offer. He was very good with the negotiations involving the contract sale as well as keeping us focused on the big picture. He was always available. He kept us focused on the sale of our house, kept the stress low and kept the experience positive throughout the process. There were no surprises and we are very pleased with our home sale, but most importantly we are pleased with the way Andres handled our needs and our home sale as though it was his priority and was as important to him as it was to us! I recommend his services to anyone considering the sale of their old home or the purchase of a new one!
Thanks for all your help with managing the sale."

Highly likely to recommend

Lee and Caryn Armstrong / San Antonio Texas
---
"I really appreciate the energy you put forth to help us look for a property. Getting to know us and our needs and just being there to answer questions. Moving to a new country is tough but I didn't have to worry about anything because you were able to explain us everything in Spanish!
I wanted to thank you for making this such a positive experience for us. I will refer you to family and friends."

Likely to recommend

Enrique Hinojosa / Investor
---
"I'm an investor in Mexico and in the U.S. and I had the privilege of meeting Andres last year. Andres did a great job helping me in acquiring four properties in the Dominion. He is very professional and went above and beyond to help me get this deal done. I would definitely recommend him to anyone looking to buy or sell a property in San Antonio."

Highly likely to recommend

Donate Cangelosi / Real Estate Investor
---
"He tenido el placer de trabajar con Andrés en varias ocasiones. Su trato cercano y familiar combinado con su profesionalidad son los rasgos que le caracterizan. Además, por su amplio conocimiento del mercado y su experiencia siempre lo recomiendo a todo aquel que de verdad quiera sacar el máximo valor a su vivienda/inversión."

Highly likely to recommend
David Berrocal / The OpTechGroup
---
"I have had the pleasure of knowing Andres since 1983. I would strongly recommend him to any interested in properties for purchase or resale. He has an extensive knowledge of real estate in San Antonio and maintains the highest level of professionalism. There are few Realtors in San Antonio with Luxury Home construction background that can bring valuable knowledge when selling or buying a home. It is with the highest regard I recommend Andres. Best of luck in your continued success."

Highly likely to recommend


Agustin Silva / PricewaterhouseCoopers Partner
---

"Friendly, courteous and professional. Responsiveness to questions and concerns.
Great work-Thanks for all your help!"

Likely to recommend


Beatriz Villareal / Investor
---

"Very knowledgeable of San Antonio market. Kept me informed & worked hard behind the scenes to get the process completed. We received an offer in record time not much less than my asking price. My first experience selling. Can't say I would change anything. It was a very good experience. ----Thanks again ----"
Highly likely to recommend


Guillermo G.
---
"Afortunadamente conocimos a una persona experta para la venta de nuestra casa, estamos muy contentos con su labor durante este proceso, tratamos de llevar a cabo la venta con otros agentes pero fue muy complicado. Definitivamente volveríamos a recurrir a Andres si decidiéramos vender alguna otra propiedad en los Estados Unidos… ¡¡¡Muchas gracias!!! "
Highly likely to recommend

Marco A. Vazquez / CEO Human International
---
"Just a quick note to say thank you for helping us selling my home . For 8 months we attempted to sell our home with little to no activity and what was in retrospect very poor pricing and marketing advice from our agent. Thank you so much for all your help. I would highly recommend you for anyone selling a home."

Highly likely to recommend


Ariadna Cervantes / Business Owner
---
" Andres was my listing agent and he sold my properties in the Dominion. Because of his bilingual skills, he was able to work with us in Spanish and he was able to communicate with the buyer in English, eliminating any language barriers that we encountered. He was impartial and fair in the negotiations and at the end of the day, we both, seller and buyer. made a good deal. I had a great experience working with Andres and would recommend his services to anyone."

Highly likely to recommend

Patricio O.W. / Investor
---
"Professional, persistent and available. When I need a Realtor I call Andres"

Likely to recommend

Rafael Sojo / General Manager
---

"I have known Mr. Andres Lafuente for approximately twenty years and have worked with him on several real estate projects and transactions. Mr. Lafuente is a person with high integrity who exhibits a very honest, straight-forward approach in all of his business interactions. I believe that Mr. Lafuente should be strongly considered by anyone who is considering selling or buying a home in San Antonio. He has my unqualified endorsement."

Highly likely to recommend


Benito Tagle J. / CEO-Partner CortinaTagleIsoard
---

"As you know, Toronto is a beautiful city, but in some subdivisions homes are almost twice expensive than San Antonio homes! Without credit history in US we thought it was going to be impossible to invest in real estate, but we were wrong. Thanks Andres, I greatly appreciate your help and your service! Your responsiveness is unparallel in the industry. I think you will find great success with this service in San Antonio. I would highly recommend you to my family and friends."

Highly likely to recommend


Maribel Hernandez / Food Industry- Partner
---

"I had never bought a home in San Antonio before. I relocated from Austin Texas, so there was plenty of room for anxiety and other various preoccupations. However, from the moment I met Andres, he was available, efficient and wonderful to work with. I have worked with a variety of real estate professionals, Andres Lafuente is by far the best! Thanks so much for helping us buy our new home, we love it, it is gorgeous!!. I plan on using your services again! Thanks for everything."

Highly likely to recommend

Bridget S./ Cardiac Registered nurse – San Antonio
---

"Andres is a highly professional realtor, understand well the market dynamics, and based on his reliable advices, we always felt that we are in good hands. He showed us properties on our timetable, something others had trouble doing. While we generally knew the area, the in depth understanding of the communities and the properties was a wonderful assistance in the process.
Andres, I also wanted to let you know that I think your website search system was an excellent tool in finding a home. It was great to be able to see the homes with addresses as soon as they came on the market. We would certainly recommend you to all out friends. Thanks again!"
Highly likely to recommend

Pablo Labiaga / Business Owner - Investor
---

"Andres is an extremely competent Realtor and is a dynamic sales person that does a fantastic job for his clients. He is extremely internet savvy and understands social networking and how it relates to Real Estate. Working with Andres will ensure your home has maximum exposure online. We highly recommend Andres Lafuente and know he would do a great job selling your home"

Highly likely to recommend
Jose & Ana Baños / Restaurant Industry – Partners
---

"We have recently moved into our new home in the Dominion and want to take this opportunity to mention how pleased we are with the house. We have found that working with Andres Lafuente has been an overall positive experience. As of today, the quality of the house and the level of servicing have been outstanding. We would not hesitate to highly recommend Andres to others, as we have already done with family members."

Highly likely to recommend

Miguel V. / Investor
---

" Mi experiencia con Andrés como listing agent fue muy buena. Fue una decisión inteligente haberlo contratado para la venta de nuestra casa en el Dominion ya que previamente habíamos contratado los servicios de un agente "internacional" con muy malos resultados. Durante ese tiempo tuvimos muy pocos showings hasta que nos recomendaron a Andrés, el cual utiliza el internet para promover sus propiedades a clientes locales y fuera de Estados Unidos.
Recomiendo plenamente a Andrés a cualquier persona interesada en vender su casa."

Highly likely to recommend

Jose Lara Rodriguez / Agricultural Investor

---

" I selected Andres as my selling realtor because of his knowledge of the area in which I was going to sell my home, namely, The Dominion. I found him to be straight forward in market valuing my beautiful home. He stood by everything he said he would do and add a great marketing job for my home. My husband and I had a great experience and would happily recommend his services."
Highly likely to recommend

Erika Baxivaro / Business Owner
---
" Estamos considerando comprar una casa de vacaciones en San Antonio. Todos los años vamos por lo menos dos veces. San Antonio tiene muy buenos lugares para comprar y para llevar a la familia como Six Flags y Sea World. El crecimiento que ha tenido San Antonio en los últimos años ha sido impresionante. Esperamos que con la ayuda de Andrés pronto encontremos una excelente casa. "

Highly likely to recommend

Eduardo de Andrés / Real Estate Investor
---
" Tengo el placer de escribir esta carta expresando mi satisfacción con los servicios prestados por Andrés en lo que respecta a mi propiedad en San Antonio. Recomiendo sus servicios sin ningún tipo de reservas a cualquiera que quiera invertir en San Antonio. "

Highly likely to recommend

Carlos Merwicer / Restaurant Owner - Astor
---

" Recientemente compramos una casa en San Antonio con la asesoría de Andrés. Antes de tomar la decisión final de compra, Andrés nos mostró varias opciones en diferentes fraccionamientos, lo cual nos ayudó a ratificar nuestra decisión. Recomendamos la asesoría y servicio que puede ofrecer Andrés para la toma de esta importante decisión."
Highly likely to recommend

Sergio y Mayte Sanchez / Business Owner
---
" Nosotros tuvimos la fortuna de contactar a Andres mediante búsquedas de casas por internet y honestamente caímos en muy buenas manos.
Siempre procurando encontrar una casa justamente acorde a nuestras necesidades y con excelentes recomendaciones en cuanto a zonas, escuelas, vecindarios, etc.
Para nosotros la atención personalizada y disponibilidad es fundamental. Excelente servicio al cliente, calificación de 10".
Highly likely to recommend

Jean Michael y Ewa Wozakowska / CEO - Brame Comunicación Digital
---
" Andrés, fue un placer conocerte. Gracias por el tiempo que nos dedicaste. Eres todo un profesional. Que maravilla es encontrarse con gente tan comprometida como tú. Suerte hoy y siempre".
Highly likely to recommend

Sofia Buch
---
"Estamos muy contentos con los servicios de Andrés porque es una persona muy formal, honesta, amable y sobre todo muy profesional. Siempre nos dió los mejores consejos para llegar a escoger lo mejor. Nunca dejó de estar en contacto con nosotros, y con esto nos demostró la importancia y seriedad que da a su trabajo. GRACIAS ANDRES POR TU AYUDA, estamos felices de lo mucho que nos ayudaste para encontrar nuestra casa."
Highly likely to recommend

Armando Licon & Ana Lilia Vargas / Casas Atlas Mexico
---
"After previous experiences with realtors Andres showed me what an excellent realtor is, he made the buying experience WONDERFUL!, since the first call he was committed to help us find our dream home, during the process he will even drive to properties and check them to let us know if that was something to consider touring. He really knows his business, he was able to give us the big picture of the pros and cons of the neighborhoods we were interested. During negotiations he was always available, with prompt responses and well-advised plan. I will definitely work with him and have recommended him to friends and family."

Highly likely to recommend

F.Javier Barajas & Gabriela Garcia / M.D. Internal Medicine - Integris Health
---
" Gracias Andres, nosotros hemos utilizado tus servicios en 3 ocasiones, y has demostrado gran profesionalismo y eficiencia, nosotros te recomendamos con nuestros amigos,Saludos".
Highly likely to recommend

Antonio B. Cortina / CEO Scotia Wealth Management
---

www.SanAntonioExceptionalHomes.com

www.CasasenVentaenSanAntonioTexas.com